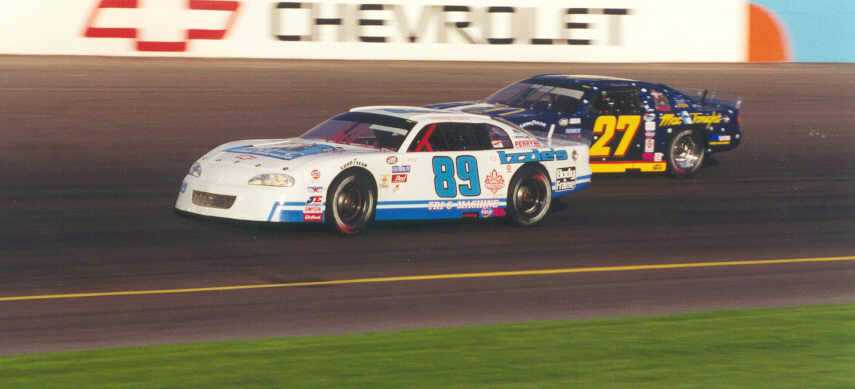 Lamar makes quick study of Sears Point
Sacramento, CA (June 26, 2000)
In only his second NASCAR Featherlite Southwest Tour race, 19 year old Sacramento State Business Major, Burney Lamar, made a quick study of Sears Point Raceway this weekend. "I thought my finals were difficult…running with these guys is hard work! I almost jumped out of my seat when the crew told me we were seventh with less than ten laps to go. We just battled all day long to get to the front but unfortunately the transmission let go with four to go. We're disappointed but we'll take the 24th place finish and go on. Each race is an education out here."
For Lamar, Northern California's 1999 Shell/Paul Oil Tri-Track Champion, the race capped off another solid weekend of learning. Earlier this year, in his first ever Southwest Tour race at Phoenix International Raceway's Copper World Classic, Lamar had a top-10 qualifying spot and finished with a strong 13th place finish.
"I'm upset right now but know that we learned a great deal for down the road. I'd like to thank my crew chief, Phil Perry, the Eldorado Hotel & Casino, Izzie's Body & Frame, and Tri-C Engines. We'll get 'em next race."
Lamar's tentative plans are to run the Mesa Marin and Irwindale races as well as Phoenix again in November. Lamar is also currently running for the USAC Western States Sprint Car Championship & Rookie of the Year and is currently fourth in the USAC points battle.