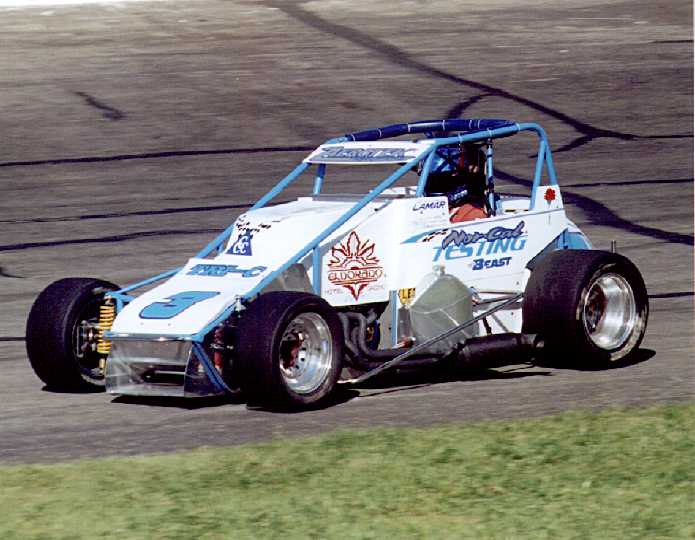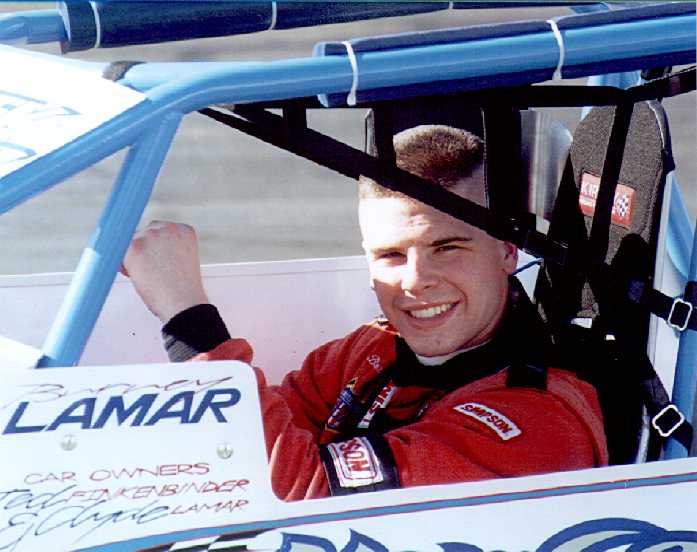 Lamar gearing up for new circuit
SACRAMENTO, Calif. (March 28, 2000)
With the USAC Western Sprint Car Series kicking off the 2000 season this weekend, Burney Lamar already shows the consistency needed to be a championship contender at season's end. In two nights of USAC action at Madera Raceway and Stockton 99 Speedway, Lamar finished 12th and 4th respectively.
For 1999's Shell Oil Late Model Tri-Track Champion, Saturday's season opener got off to a great start. In his first ever USAC Sprint car race, Lamar shot out of his 2nd row starting position and grabbed the lead by lap 4. He proceeded to lead for 20 laps before an unfortunate problem in the fuel pickup system. "We had the car to beat tonight and I thought we were going to run away with it," commented Lamar.
Sunday's race at Stockton 99 speedway was familiar turf for Lamar. In only his second USAC Western Sprints race, Lamar set a new track record in qualifying at the track he calls home. From his 6th starting position, Lamar picked off the challengers one by one but ran out of laps. "We ran those Hoosier tires hard trying to get up to the front. We'll take the 4th place finish and go to Irwindale next week and see what we can do there." Lamar and the USAC Sprints will make one more visit to Stockton on August 12th.
"This year definitely is a new experience for me," said the driver of the No. 3 Eldorado Casino & Hotels Beast. "It's been a great transition (from late models) so far. I'm very fortunate to join a team with Ted Finkenbinder that's been in this series for so many years now and that has been to all these places before. We've said all along that our goals are to win races and contend for the championship. We know we can do that. I'd really like to thank Clyde Lamar and TRI-C Engines for believing in me." Lamar will be running for the USAC Western Sprint Car Championship in 2000 and a limited schedule of up to five NASCAR Southwest Tour events including Sears Point in June and Phoenix International Raceway in November.
Thanks to -- Frank Gullum, Integrity Marketing & Promotions




Back Home