NASCAR unveils Nextel Series logo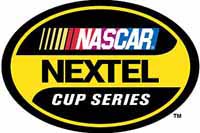 DAYTONA BEACH, Fla. -- The National Association for Stock Car Auto Racing (NASCAR) unveiled the official logo for the NASCAR Nextel Cup Series that will begin in 2004.
Sporting a bold yellow-and-black look, the distinctive logo will be the brand identifier for the nation's most popular form of motorsports and the nation's second-most popular sport overall.
"We think this design will be appealing to our drivers, team members, tracks and, of course, our fans," NASCAR President Mike Helton said.
The new logo will be utilized beginning in January, when NASCAR Nextel Cup teams come to Daytona International Speedway for NASCAR Preseason Thunder, the annual test sessions leading up to the season-opening Daytona 500.
---