SRL WILD WEST SHOOTOUT RETURNS TO STOCKTON 99 WITH THREE-WAY TIE FOR POINTS LEAD
Fresno CA - Davey Hamilton's SRL Wild West Shootout returns to the historic ¼ mile Stockton 99 Speedway this Saturday May 11th for their third race in the 12 race series.
This will also mark the second time that the Late Models have raced at Stockton 99 this season. In the SRL's first race at Stockton this season, which was part of opening weekend, #90, (Shown Below), Ron Strmiska Jr. of Manteca, who is a fan favorite at the speedway, battled his way past Ken Boyd, of Ceres, for his first victory of the season.
Strmiska not only proved that he is a strong competitor in the SRL Late Model division at Stockton; he also demonstrated this once again while representing the SRL with a victory after starting last in the Stockton 125 NASCAR Featherlite Southwest Series race. Strmiska became only the sixth driver in the history of the Southwest Series to be victorious in their first ever start in a series event.
Ray Lawson Jr., of Fresno, was victorious in the SRL's second race of the season at the 1/3 mile Madera Speedway. Lawson used his smart driving skills and great patience to work his way up to the front for his victory in the 100 lap main event.
Currently, there is a three-way tie at the top of the points standings. The Veteran driver Lawson, #06, with his victory at Madera, rookie #10, Chris Wadsworth of Tracy Ca., and 2001 Rookie of the Year, #28, Tim Stratmayer also from Tracy, all share the lead at 90 points. (All Pictured Below).
2001 Champion Nathan Tucker of Sonoma Ca., who finished a strong second place at Madera, is only seven points behind with 83. Ron Strmiska and Jeff Anthony of Tracy Ca., both share third place, with 82 points.
Davey Hamilton's SRL Wild West Shootout is a twelve race, Late Model Sportsman, series that visits three of Central California's premier racing facilites: Altamont Raceway Park in Tracy, Ca., Madera Speedway, in Madera, Ca., and Stockton 99 Speedway, in Stockton Ca.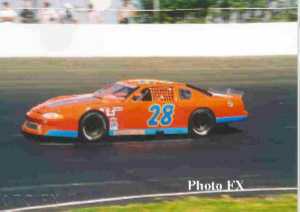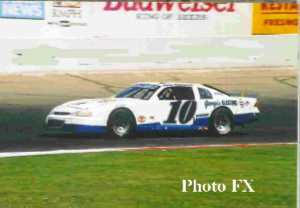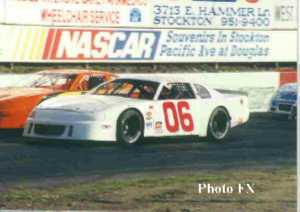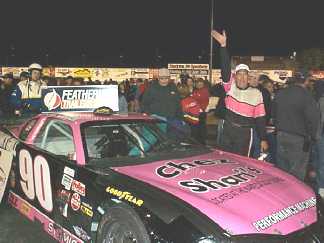 ---