Adam Andretti Flips over Stockton 99!!!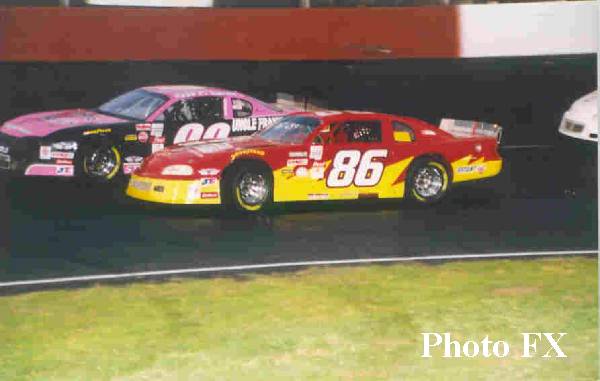 Ron Strmiska Jr., #90, From Manteca, CA. holds his position against Adam Andretti #86 of Brownsberg, Ind., coming out of turn four during the transfer race.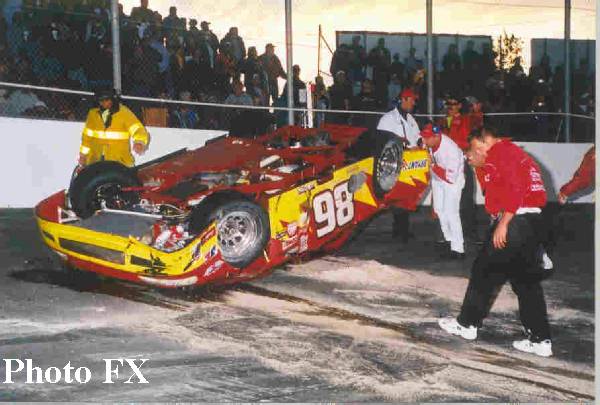 Strmiska got turned sideways and Andretti took flight over Strmiska down the front stretch and landed upside down in turn one wall.
---