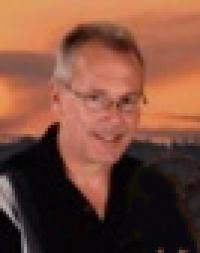 Tom Dahl 2006 roster pages from Stockton 99 Speedway
Tom E. Dahl
Tom Dahl 2005 roster pages from Stockton 99 Speedway
Of Stockton
11/03/1962-03/20/2013
Tom E. Dahl passed away peacefully at his home with his family on March 20, 2013, after a battle with cancer.
He was a lifelong resident of Stockton, CA. Tom is survived by his loving wife of 13 years Donna Dahl, his son Torre and stepson Mark and four grandchildren, his stepfather Jim Douglas and his brother David Dahl, and nephew Daniel.
He is preceded in death by his father, Orville Dahl and his mother Judy Douglas.
Tom was a race car driver at his home track in Stockton, CA. He has spent lots of nights working on his race car with his father Orville who also raced stock cars. He also loved boating. The most important part of Tomís life was his family, he loved racing with his wife riding shotgun and helping his son put together his first race car in the 4 cylinder division. Tom always lent a helping hand to anyone who needed it on or off the race track. He was a very kind, generous man and he will be deeply missed by all.
A Celebration of Tomís Life will be held at his home on March 30, 2013 at 11:00am.
In lieu of flowers, donations may be made in Tomís memory to The Relay for Life.org/lindenca under team (Bring It On) or contact Kelly Hill (209) 752-0426