Legends of the Pacific Trophy Dinner, 1/27/02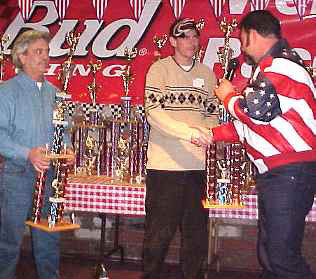 Wayne Pierce shakes the hand of semi-pro division winner Ryan Mosher while
Master division winner Mark Bailey looks on. Ryan Foster, Pro division
winner was not able to attend the luncheon.

#21 Ryan Foster.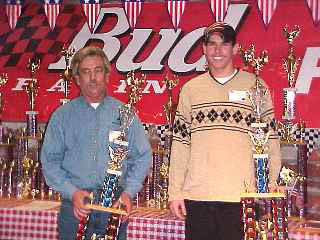 99 speedway champions pose with their trophies. Left Mark Bailey, Masters
division champion and Right, Ryan Mosher, semi-Pro division champion. Not
able to attend Ryan Foster, Pro Division champion.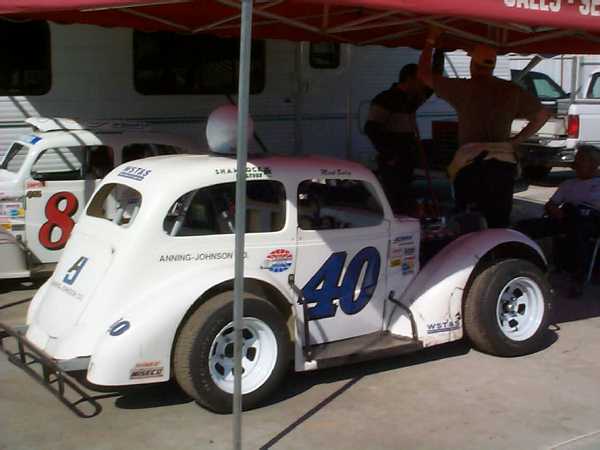 Mark Bailey, #40, Masters division champion.